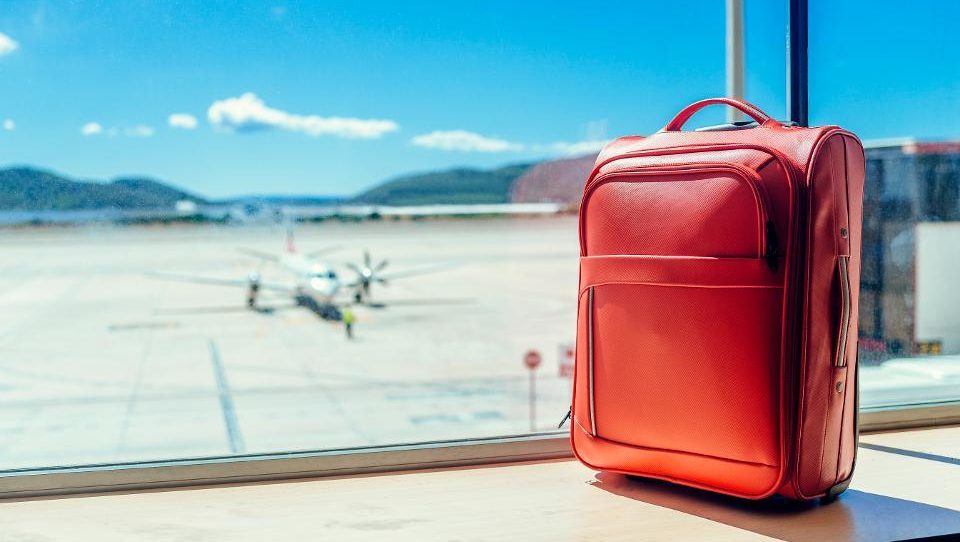 We all know what we can or not bring in our hand luggage until we have to pack one. So if you are travelling with only hand luggage, here is a complete list of restrictions for most major airlines flying out of Ireland.
EVERYDAY ITEMS:
YES:
Nail Clipper; Tweezers; Knitting needles; Umbrella; Cane; Wheelchair; Children's stroller; Liquid for contact lenses.
NO:
Corkscrew; Cutlery; Knife (with sharp or fixed blade more than 6 cm); Folding blade knife; Scissors with blades longer than 6 cm; Razor Blades; Cutter; Lighter; Safety Matches; Printer cartridge.
ELETRONICS:
YES:
Laptop; Tablet; Smartphones; Hairdryer or Straightener; Camera and camera equipment; Travel iron; Electronic razor; E-cigarettes (only a maximum of 100 milliliters of vaping liquid).
MEDICINE:
YES:
Cooling gel pack; Medical equipment; Drugs and pills; Syrups and other medicines in liquid form; Hypodermic syringes; Inhalers.
NO:
Scalpels
NOTE: You will have to contact the company directly if you need to bring Bottles of oxygen with you.
BABIE'S NEED:
YES:
Milk, powder, cow or soya; Sterile water for baby; Baby food; Dried Fruit; Nuts.
NO:
Any drink (water, fruit juice, tea, coffee); Jam; Syrup; Honey; Fresh cheese in liquid or malleable form (cheese, spreadable); Yoghurt; Soup; Sauce; Oil; Vinegar.
SPORTS EQUIPMENT:
YES:
Sports parachute.
NO:
Bats and rackets; Golf clubs; Darts game; Hiking stick; Ice skates; Fishing rod, harpoon or rifle; Firearms (including reproductions); Martial arts equipment; Diving equipment; Crossbows, arrows and arrows; Fronds and catapults; Crampons; Javelins; Ice axes and ice picks; Swords; Canoes and paddles.
WORK TOOLS AND EQUIPMENT:
NO:
Blade or cutting tools larger than 6 cm (screwdriver); Drill and accessories; Professional knives; Cutting mats; Saws (including portable electric saws); Hammer; Machete; Aerosol paint; Turpentine and paint thinner.
GENERAL QUESTIONS:
– Can I bring my photography equipment on board?
YES, as long as your cameras and tripods can all fit in a hand luggage bag that meets the airlines' restrictions
– Can I bring camping equipment in hand luggage?
Tents will need to go in the hold during the flight, as the poles can be considered dangerous. Gas for the fire is not permitted onboard, and any of your camping snacks (tinned fish) need to fit the 100ml liquid limit.
– Can I bring my drone as hand luggage?
A drone or "unmanned aerial vehicle" (UAV) can be safely carried on TUI flights provided the following precautions are followed: If lithium-ion or lithium polymer batteries are used, the drone can be carried as checked baggage or carry-on baggage, as long as the drone can be protected from inadvertent activation. The size and weight limits of checked or carry-on baggage are not exceeded. Spare batteries must be protected from short circuits and damage and can be carried in carry-on baggage only. For drones powered by batteries up to 100Wh, prior approval by TUI is not required. For drones with batteries exceeding 100Wh but not exceeding 160Wh, prior approval by TUI is required. Drones and batteries exceeding 160Wh are forbidden from the carriage.
Send a parcel to anywhere worldwide with www.parceldirect.ie